Chiropractor Michael Moss D.C.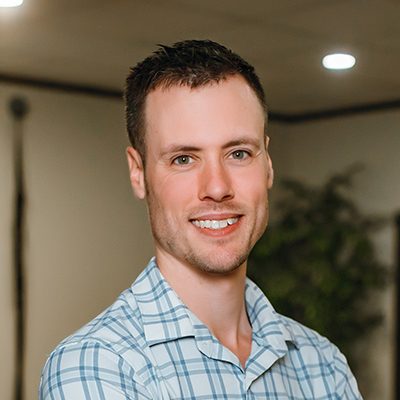 Growing up in Pittsburgh PA, Dr. Moss developed an early interest in health sciences. His grandfather was a highly respected doctor and revered by his family and by the thousands of patients he was fortunate to have had an impact on. Wanting to follow in his grandfather's footsteps, he pursued a career in healthcare.
Dr. Moss earned a bachelor's in Biology and a Doctorate in Chiropractic at Life University in Atlanta GA. It was in his first year of chiropractic school that he discovered the real value of chiropractic. This skillset could be used to help patients with back pain, neck pain and headaches, but that was only the tip of the iceberg. He found out through first-hand experience in his own health, that he could help change people's lives so they could also experience true and long-lasting health as their normal.
Prior to discovering chiropractic, he had been experiencing his own health difficulties. His "normal health" was constantly battling digestive issues and strep throat, he never felt 100% healthy. Medications seemed to only mask the symptoms and the problems always seemed to come back. After corrective chiropractic care, he soon noticed that he no longer had to deal with seemingly endless symptoms, and was instead experiencing true health, a properly functioning gut and a robust immune system. The best part, he no longer needed to rely on medications! Since discovering the impact that chiropractic care made in his own health, he now wanted this for his family, friends and his community. Dr. Moss has a passion to help his patients THRIVE in their health by getting to the ROOT CAUSE of the problem. He does this through careful, functional x-ray analysis, and precision care based on those x-rays. He also enjoys guiding his patients with dietary and exercise advice when necessary.
Dr. Moss is now a proud Texan and is celebrating his 10th year serving his patients, practicing chiropractic and living in genuine health.
Monday
8:00am - 12:00pm
3:00pm - 6:00pm
---
Tuesday
8:00am - 12:00pm
3:00pm - 6:00pm
---
Wednesday
8:00am - 6:00pm
---
Thursday
8:00am - 12:00pm
3:00pm - 6:00pm
---
Friday
Closed
---
Saturday & Sunday
Closed